We have twelve more weeks until the beginning of the 2017-18 SPHL season, but the summer signing season has kicked into high gear. As of press time, eight teams have announced player signings. One, however, has a completely different – and far more important – announcement.
Earlier this week, Fidel Jenkins, owner of the prospective Columbus Burn, announced he has secured a lease with the Columbus Civic Center beginning in the 2018-19 season. Jenkins' SPHL franchise application is still pending, but obtaining a lease is a good first step in keeping Columbus' hockey sabbatical as short as possible. The lease gives Jenkins the green-light to make upgrades to the center-ice scoreboard and sound system at his initial expense.
In the Ledger-Enquirer article, more details emerged as to why the team is not continuing the Cottonmouths name. When former owner Wanda Amos transferred the franchise rights back to the SPHL, the name and logo trademarks were not included in the purchase. This means Jenkins has no incentive to purchase the Cottonmouths trademarks from Amos until he formally has the league's blessing to obtain the franchise. Regardless, Jenkins has maintained he would completely rebrand the franchise since he has started this venture.
The Columbus Burn branding concept, along with its 29 dollar clip art logo, has been generally panned by fans for its unoriginality and lack of identity. It's my opinion the logo and branding are simply placeholders for Jenkins' proof-of-concept presentation to the city and league. Having a logo and font face which anyone with a few dollars can purchase the rights is a potential marketing and merchandising nightmare. Should Jenkins officially get his franchise, look for a professionally-designed branding package to be released.
In light of this, we decided to have a little fun, and give the fans an unofficial (and unendorsed) opportunity to give the franchise a new identity. We opened up a poll on the website where fans can enter a new name, and we'll give one lucky fan a pair of tickets to either Columbus' 2018 season opener or to an SPHL game of their choice. We've had a great response so far, and looking forward to more great ideas.
---
As we said earlier, the summer signing season has jumped into full swing over the past two weeks with signing announcements from eight teams. We still keep our offseason player tracker updated daily over the summer. Click the above graphic and bookmark the page to keep track of every SPHL signing.
The Bulls, in the process of readying the Pelham Civic Center for its SPHL coming-out party on November 3rd, has released the first rendering of the renovated seating bowl to meet league standards. Take a look at this intimate seating layout.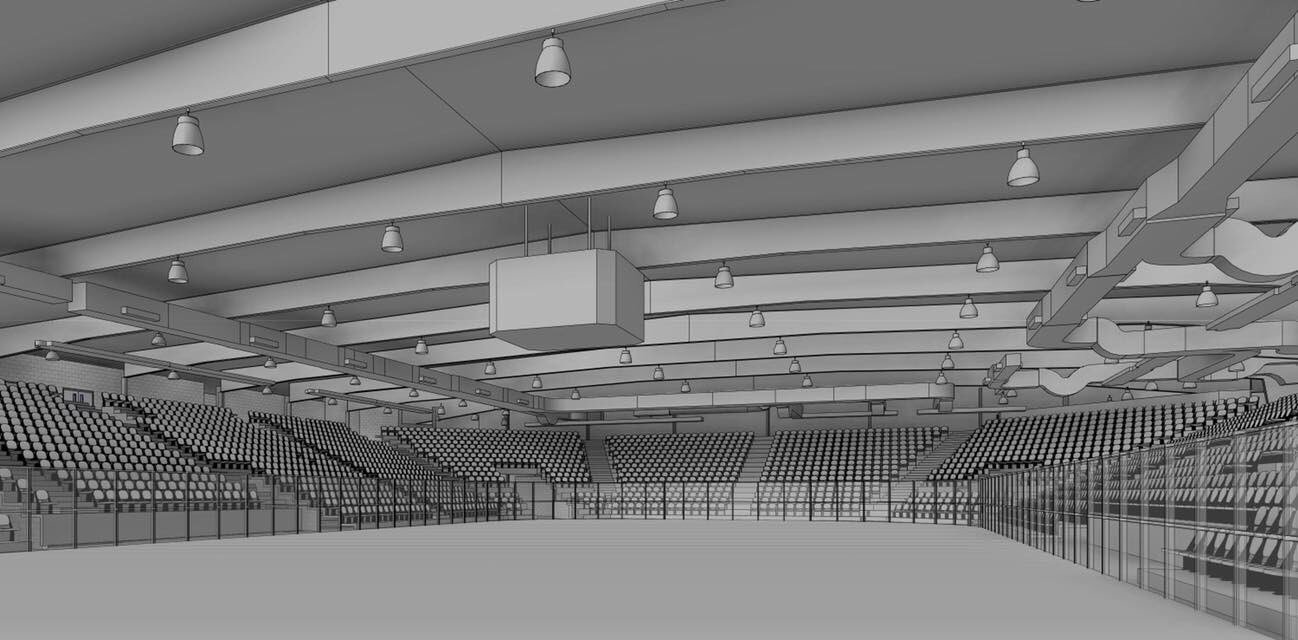 The Bulls also announced a pair of rookie signings, both seeing SPHL play at the end of last season. Defenseman Travis Hill from Lake Forest (IL) College appeared in eight games for the Knoxville Ice Bears last season, scoring a goal but did not appear in the postseason. Brandon Millin played seven games for the Huntsville Havoc after finishing his college career at St. Scholastica (MN), gaining a goal and assist during his initial pro run. Millin reunites with former teammate Steven Phee in Birmingham.
The Pro Bolts continued their trend of solidifying their returning players by inking three more from their protected list. Tommy Fiorentino looks to bounce back for his second season in Evansville after a frustrating, injury-riddled year. Winger Mark Petaccio bounced around between Mississippi, Fayetteville, and the FHL last year before finishing the year impressively with Evansville, and should be a big contributor for coach Jeff Pyle. Petaccio appeared in 16 games with the Bolts, scoring five and assisting on seven. Finally, Chase Nieuwendyk established himself last year as a solid defensive forward with Huntsville, Fayetteville, and Evansville. Look for Nieuwendyk to be a core player for the Bolts.
Sean Robertson was one of the defensive linchpins for Fayetteville last season, racking up a +14 plus/minus rating with 22 assists and earning a call-up to the ECHL Utah Grizzlies in his rookie season. Robertson returns for a sophomore season, although he is likely to find his way back to the ECHL before the year's end.
The Marksmen may have signed their most marketable player ever. Matt Beer, a third-year pro who has split time between the RiverKings and the FHL's Port Huron Prowlers over the past two seasons, should provide for tons of promotional material. My suggestion: Dollar beers in games Beer scores. Make this happen.
The Havoc had a bit of a "win some, lose some" week regarding their personnel. Huntsville made big veteran splashes with their first two signings of the summer. Player/Assistant and All-SPHL defenseman Stuart Stefan is returning for his seventh SPHL season – all with the Havoc. Stefan scored 34 points (13G/21A) last year along with a +16 rating. Returning to the SPHL after a year in Germany, and to the Havoc for the first time since the 14-15 season is Nick Lazorko. The fifth-year winger put up impressive numbers for Leipzig in Germany's third division, scoring 33 goals and 15 assists. Lazorko previously appeared in 96 games for the Havoc, racking up 50 goals and 33 assists.
Now, the bad news. Although expected, forwards Dylan Nowakowski and Johnny Daniels have signed ECHL contracts with the teams they finished with last year. Nowakowski played in 28 games for the Cincinnati Cyclones, scoring five goals and eight assists; while Wheeling's Daniels spent 25 games with the Nailers with six goals (including a 57-second natural hat trick) and four assists. Both players are projected to make their respective teams.
The University of Wisconsin-Stevens Point is a big feeder school to the SPHL, and the first two Pointers have signed in the SPHL. Forwards Lawrence Corneillier and Eliot Grauer both signed their letters-of-intent with the Ice Bears this week. Corneillier captained the Pointers last season and led by example, scoring 24 goals and 19 assists in his senior season. Grauer battled injuries last season but still had a point-per-game season with 13 points (6G/7A) in 13 games. Pointers typically do well in the SPHL, so look for both rookies to contribute immediately.
Sorry, Mayhem fans. I know Lord Garrett Bartus is on the protected list, but Pat Nagle just signed with the AHL Grand Rapids Griffins, meaning that the former SPHL MVP is now the projected starting netminder with the ECHL Fort Wayne Komets. Some good news… Chris Joseph is returning to the defending champs' blue line. Joseph, a physical presence in the back end, had a +17 rating for the Mayhem and contributed 12 points (5G/7A) last year.
More good news for the Mayhem – Sin Bin SPHL All-Star Fan Voting winner and All-Rookie teamer Daniel Echeverri returns for his second season. The quick-skating defenseman led all SPHL blueliners in power play goals last year with seven and scored 23 points (10G/13A) in his 2016-17 campaign before an injury ended his season before the Mayhem's championship playoff run.
One week after announcing the return of team captain Devin Mantha, the RiverKings bring back Mantha's running partner in Ryan Marcuz. Playing in his fourth full professional season, the winger set career highs in 2016-17 with 26 goals, 19 assists, and 45 points. Mississippi also signed a rookie winger in St. Norbert's Pijus Rulevicius. Rulevicius, who has played for Lithuania's national team four times, scored 25 points (7G/18A) in his senior season for the Green Knights.
Finally, the Rail Yard Dawgs made their first signing announcement of the summer. Like several other teams in the league, the Dawgs bring back their team captain, Nick Schneider. The veteran defenseman, playing in his 9th pro season, led Roanoke with 34 assists last season and contributed six goals. Schneider's 40 points were second only to Jackson Brewer in team scoring.
---
The end of July is rapidly approaching, which means only one thing…
VACAY!!!
On the website, we're in the middle of our writer and photographer recruitment drive. We're looking for both scribes and photogs for all of our SPHL markets. If you have a love of writing, looking to break into the sports media business or enjoy sports photography; get in touch with us – Link: https://thesinbin.net/join-team-sin-bin/
Also, we just wrapped up our summer editors meeting, and we have some exciting, game-changing news just around the corner. Stay tuned…
Until next time, we hope you're enjoying the summer break. Only twelve more weeks, y'all.