LAFAYETTE, LA — At long last, hockey returned to the deep south as the Southern Professional Hockey League's 14th season got underway. Six games were featured during the opening weekend of play, including the first games of the rebranded Fayetteville Marksmen and reborn Birmingham Bulls. Banners were raised at the home of the defending champion Macon Mayhem, followed by a weekend full of glances by Mayhem Nation looking eerily similar to Bubbles from Trailer Park Boys…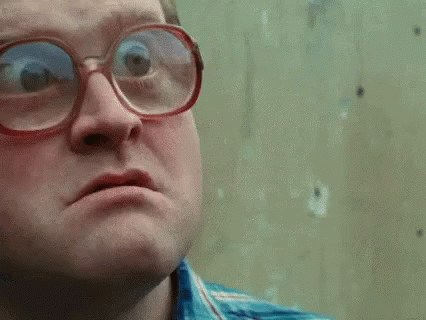 Which, coincidentally, leads us to the first thing we learned on opening weekend…
The President's Cup Hangover is Real, and not to be underestimated.
The Mayhem looked like a team which went out for shooting drills the night before they faced the Pensacola Ice Flyers, except instead of shooting pucks, the boys shot Fireball. I know I sound a bit harsh, but the hardest save Sean Bonar made in Friday night's 36-save shutout was a first-period friendly-fire wraparound attempt by defenseman Anthony Calabrese.
I know from experience hangovers from Fireball last two days, and the men of Mayhem were no exception. The Huntsville Havoc took full advantage Saturday night, especially when Christian Powers, hustling down the ice on a puck clear during a penalty kill, stole the puck from Macon netminder Charlie Finn and turned it into an easy shorthanded goal.
Next weekend won't be a picnic for Macon, with an eight-hour drive to Evansville after facing the Roanoke Rail Yard Dawgs at home on Friday night. I'm expecting a far more disciplined effort from the defending champs.
I Don't Like the League's Unbalanced Schedule, but I LOVE RIVALRIES!
Two of the best games from the first weekend of play involve teams playing in 13-game season series against their respective opponents. While I feel playing almost a quarter of the schedule against a single opponent subdivides the league into micro-divisions, the season series between the Evansville Thunderbolts & Peoria Rivermen and the Fayetteville Marksmen & Roanoke Rail Yard Dawgs are going to feature some memorable games.
The Dawgs and Marksmen played a back-and-forth, physical, occasionally sloppy contest on Friday night with a late power play game-winner by Fayetteville veteran Kyle McNeil. Meanwhile, in Evansville on Saturday night, the Thunderbolts dominated play for two periods, leading 4-1 at one point in the contest before a single third-period penalty allowed the Rivermen to come back, force extra time, and prevail in the first shootout of the SPHL season.
Next point…
Evansville is seriously talented but keeps doing that one little thing which drives coaches crazy.
Pop quiz, hotshot. You're a defenseman, and your team is up in the third period by two goals, and you see an opposing forward shooting from the high slot with his head down. Do you…
A) Head towards the net and defend a possible rebound
B) Stop him in his tracks with a body check
C) B, but throw in an elbow as a bonus
Evansville's Brandon Lubin chose C, drawing a five-minute major for elbowing, a game misconduct, and a complete momentum shift in Peoria's favor. The Rivermen took advantage and had the game tied within three minutes, illustrating a fundamental difference between Peoria and Evansville. Both teams have the talent to win hockey games, but Peoria has the experience to bounce back from self-inflicted errors. The Thunderbolts played like a top-tier SPHL team for two periods, but they have to learn how to put opponents away for good.
Speaking of discipline…
The Birmingham Bulls Need to get their Penalties Under Control
Across all levels of pro hockey in North America, from the SPHL to the NHL, officials are instructed to have a low-tolerance policy on stick fouls – slashes in particular. In their game on Saturday night against Mississippi, the Bulls were whistled for four slashing calls. Birmingham wound up with a total of 28 penalty minutes compared with eight for the RiverKings. In addition to eight minutes of slashing time, the Bulls got six additional minutes for delay of game and too many men infractions.
On the plus side, only one of those penalties resulted in a power-play goal. On the minus side, it was the eventual game-winning tally.
Finally…
I May have Underestimated the Pensacola Ice Flyers
Sure, it's difficult to base this opinion off of a single game and let's not forget the aforementioned Presidents Cup hangover they capitalized on, but the Ice Flyers looked sharp against the defending champs. One of our concerns was how Pensacola's blue line would play in front of Sean Bonar. While the reigning MVP has a way of making his job of tending the net look much easier than it is, the Ice Flyers' defensive pairings played a major role in keeping Bonar's slate clean. On offense, Pensacola got balanced production from their top six forwards – two lines, two goals each. Overall, the entire team – save tenth forward Mitch Vandergunst – were in the plus column for opening night.
Let's Dish out some Stars
★ – Bonar. The SPHL's top goalie looked like he was already in mid-season form in his 36-save shutout of Macon.
★★ – Ralfs Grinbergs (D-MRK) – The rookie blueliner from Latvia contributed on both ends of the ice, including a goal and two assists.
★★★ – Riley Spraggs (RW-RNK) – Even in a losing effort, Spraggs was flying all over the ice on opening night – scoring two of the Dawgs' three goals.
Coming Up on The Sin Bin this week…
On Tuesday Night at 8 pm CT, we welcome back SPHL President Jim Combs to our Inside The SPHL Podcast. Be sure to catch it on The Sin Bin mobile app!
Thursday, we begin our multi-part series naming our SPHL All-Alphabet Team. This week, we begin with the letter O. Check back Thursday and see who we choose.
Also on our mobile app, you can listen to Erik Evenson's call of the Macon Mayhem's game when they host the Roanoke Rail Yard Dawgs on Friday night beginning with the pregame show at 7:15 pm ET.