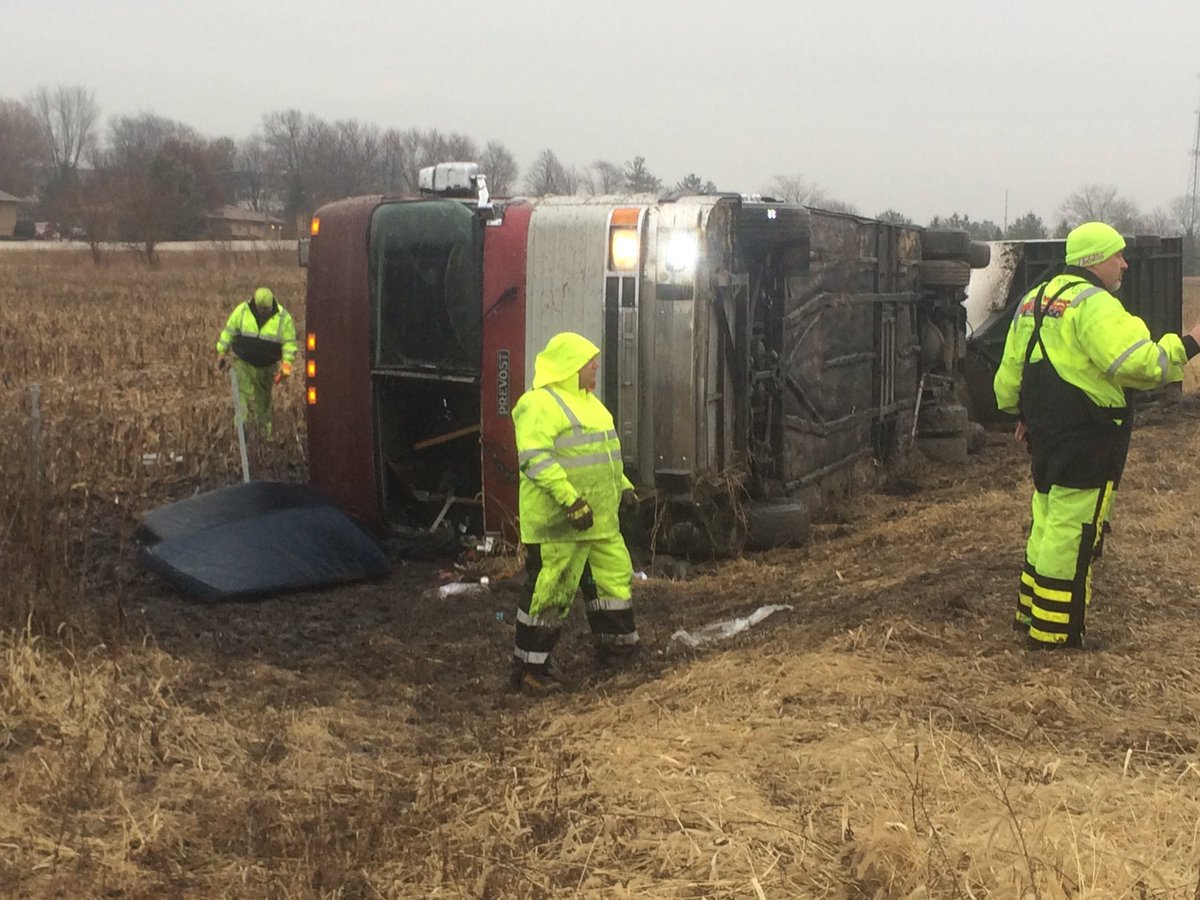 The Columbus Cottonmouths have been involved in a rollover bus accident on Interstate 74 at mile marker 155 near Peoria, Illinois. The team was scheduled to play the Rivermen this weekend. It is not known whether the games will continue as scheduled.
Dave Eminian from the Peoria Journal-Star was the first to break the story.
He says that head coach Jerome Bechard and several players have been taken to OSF Saint Francis Medical Center in Peoria. The Columbus Cottonmouths confirm that there seem to be no life-threatening injuries to players, staff or personnel. The team is working diligently to ensure the safety of their players and staff and that all involved are being treated promptly.
Morton, IL fire chief Joe Kelley says that three people were taken by ambulance to the hospital. The remaining 21 people were taken by bus with minor injuries. Two people had to be extricated by cutting a hole in the top of the bus. The remaining were able to crawl out from the bus prior to emergency crews arriving.
SPHL president Jim Combs said one of the two Columbus goaltenders suffered a broken leg in the accident, but was unsure which player was hurt. He said another member of the traveling party is believed to have suffered a broken collarbone, and that the bus driver reportedly had a gash on his head and was in surgery.
One of those injured was goaltender Brandon Jaeger. Here is a post from his girlfriend, Jamie Destache:
The bus was the only vehicle in the crash. Roads were wet at the time of the crash, however, temperatures were above freezing (32 degrees,) so icing is likely not to have been an issue in the crash. An Illinois State Police spokesman said it appears the bus was traveling too fast and it slid off the on ramp.
The Rivermen have postponed tonight's game with the Cottonmouths, but say that Saturday's game will be ON as scheduled.
Late last night, head coach Jerome Bechard took to Facebook and shared his thoughts on what transpired:
Everyone across the hockey community is grateful there were no more serious injuries from the crash.